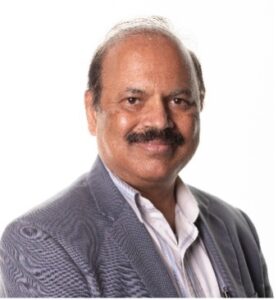 California Mobility Works Inc
Ramesh Konda has 30 years of combined working experience in automotive, semiconductor, manufacturing, and information technology industries. During his career, he has held key responsibilities such as Vice President, Director, Asst. Production Manager, Quality Manager, and Program Manager. Ramesh has worked at notable companies such as General Motors and Seagate Technology.

 

Ramesh is a Fellow of the American Society for Quality (ASQ), and the past chair of the ASQ Silicon Valley section. He is a Certified Quality Engineer (CQE) and Certified Quality Auditor (CQA) from ASQ. Ramesh holds Ph.D., M.B.A., M.S. (Industrial Engineering), and B.S. (Mechanical Engineering).