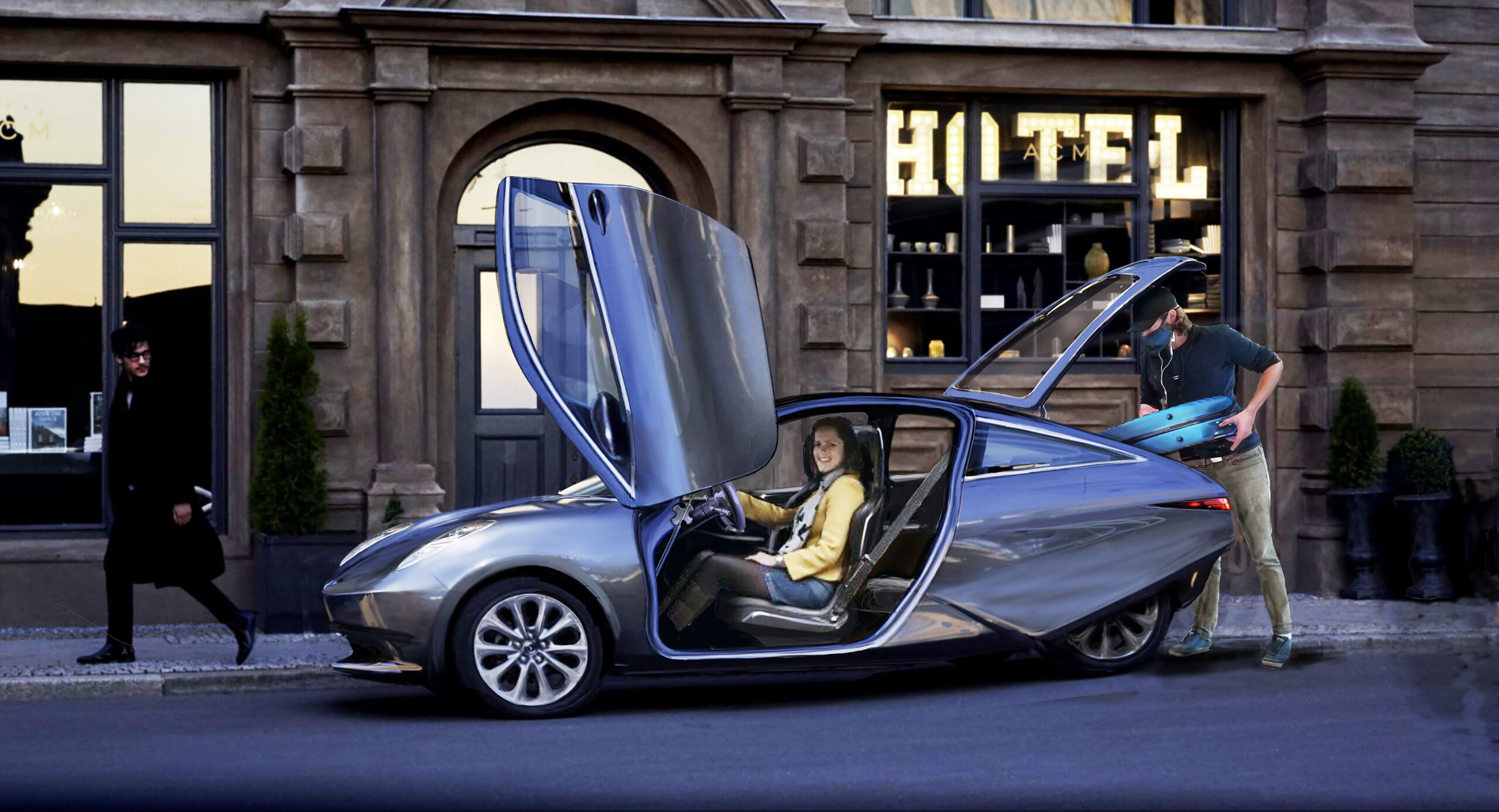 With its extensive knowledge in the commercial and consumer EV markets, CMW is investing heavily in creating and developing sustainable mobility platforms that are game-changers in today's emerging, competitive market.
The initial focus for CMW is a revolutionary car, code-named "Sagitta," which is focused on satisfying the needs of responsible people wanting efficient, innovative, leading-edge mobility with thoughtful high- style.
This vehicle is an efficient partner in daily life that can flit about urban streets and freeways. It seats four and will be offered unprecedented user choices and interior flexibility. With three wheels, "Sagitta" provides performance and safety comparable to four-wheel vehicles while offering, less weight, fewer components, and more simplicity. All of this adds up to less cost and even greater efficiency.  
Our innovation is based in Silicon Valley, California. 
Watch this site for ongoing revelations of our EV mobility revolution. 
The technology has been developed, refined and patented starting in 1995, long before the major auto manufacturers were working on these drive systems.