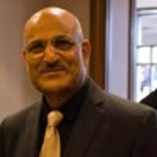 Vice President of Business Development
Jeevan Zutshi has been a leader in multi-facets both as an Entrepreneur, Engineer, and Community Development Leader internationally for decades. His involvement in initiatives such as clean-energy, health care, and environmental aspects are key assets. His entrepreneurship and business development in various businesses (engineering projects, real estate, insurance, movie-making, non-profit foundations, etc.) makes him unique and standout.

Jeevan was honored by the California legislature in 2004 in a ceremony on Capitol Hill for being a pioneer in leading the Indo-American community towards assimilating in mainstream culture. Jeevan is the author of a non-fiction "Earth on Trial – Fighting the invisible and visible enemies" and "The Last Smile – A Fathers love story – A journey of hope" which are available on Amazon.

He is also the Executive Producer of the award-winning film, The Last Smile, an 87 minutes long independent film, based on his book and true events The film is available on Amazon Prime.

Jeevan holds M.S. in Engineering from San Jose State University, Ca.