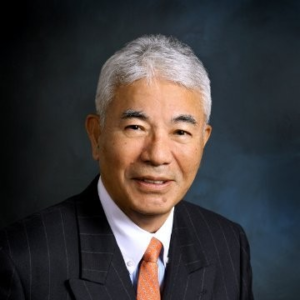 Tsuyoshi Taira is a visionary and

business

leader in electronics, semiconductor, and broader fields.

Mr. Taira has been involved with a number of Silicon Valley startup companies as founding investor/director including Atmel Semiconductor (NASDAQ: ATML), Pico Power Technology Inc (acquired by Cirrus Logic), Junglee Corporation (acquired by Amazon.com, NASDAQ: AMZN), Armedia (acquired by Broadcom, NASDAQ: BRCM), Apptivity (acquired by Progress Software, NASDAQ: PRGS) and many others.

He has been instrumental in providing seed stage financing, management and marketing advice, especially for the Far Eastern market to the startup companies. Currently he serves on the boards of Silicon Storage Technology Inc. (flash memory company),, and Teleweb (Call Center in China). In addition, he is on the advisory board of Reveo (Revolutionary Electro Optics Technology Company) and several other companies. Previously, Mr. Taira was Chairman of Sanyo Semiconductor directing Sanyo's US marketing strategy. at Sanyo Corporation except for five years when he worked at Fairchild Semiconductor.

Mr. Taira graduated from Tokyo Metropolitan University with a BSEE. He also received an Honorary Doctor of Humanities from Newport Asia Pacific University in March 2000. He has published a number of books including "Audio Amplifier", "Transistor physics And application" as a Co-author and most recently a book on entrepreneurship, "My fellow engineer, let's challenge" from Nikkei BP.